If you're looking for a bargain for your home, you're probably thinking about getting involved with this year's Black Friday. So, here's your essential guide to getting the best Black Friday deals for your home.
What and when is Black Friday?
Originating over the pond in America in the 1950s, Black Friday was traditionally a one-day event of huge discounted prices. It took place the day after Thanksgiving and signalled the start of the Christmas season shopping frenzy. The UK has since adopted this tradition and brought cut-price promotions to major retailers.
This year Black Friday falls on 23rd November 2018, so if you are keen to do some serious shopping, then definitely save the date in your calendar.
Things to look out for
There may be a few wish list things that you will want to purchase during the sales, however we have selected a few categories you may want to investigate if you are planning to deck out your home in preparation for the festive season!
Have a look at these categories for some of the best Black Friday deals for your home:
Home appliances – dishwashers, washer/dryers, fridges, cookers and vacuum cleaners
Sound and vision technology – laptops, televisions and sound systems
Kitchenware – utensils, appliances (coffee maker or food processor), dishes, and cookware
Furniture – sofas, beds, bookcases, cabinets and dining sets
Home Décor – bedding, lighting and rugs.
Do your research before you purchase
Before committing to your Black Friday purchases, here are a few key recommendations:
Make a list of items that you would like to buy during the sales. Creating 'wish lists' on a few sites allows you to see immediately what the price drop will be.
Look at the reviews. There is no point in grabbing a great deal if the product doesn't live up to the quality and standard you want. Consumer champion Which? says that in 2016, nearly one in five (18%) Black Friday shoppers didn't read any reviews of the products they bought beforehand.
Look at competitive prices both instore and online. It is noteworthy that some stores such as John Lewis will price match (not online only stores such as Amazon) during the Black Friday deals.
Even though the price slashing deals may not 'officially' start until the 23rd in store, there are some online deals which can be picked up a week or so beforehand.
Before you get carried away with your Black Friday purchasing, you may need to double check the details of your retailers 'sale and return' policies.
Don't forget about Cyber Monday!
Cyber Monday is a relatively recent tradition of continuing the bargain hunting of Black Friday through to the following Monday.
Falling on 26th November 2018, Cyber Monday has grown in popularity in recent years with the growth of online shopping. So, remember, if you don't get the product you wanted within the Black Friday deals, keep an eye out over the weekend for continued deals.
Looking for the best Black Friday deals for your home? Here's some inspiration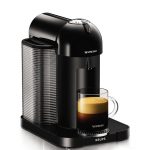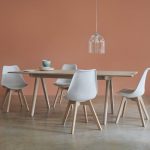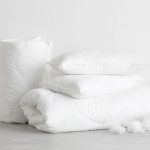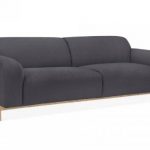 Nespresso Vertuo Coffee Machine – John Lewis and Partners
Jerry 4-Seater Dining Set – Habitat
Made Essentials Duvet Set – Made.com
Bergen 3-Seater Sofa – Cult Furniture
Need more expert interior design advice? Email interiors@diversity.agency or give us a call on (0115) 967 3767.