With the change of seasons and autumnal weather arriving this November, we are looking to moodier, darker and atmospheric tones. Inspired by cooler wintery days, we thought we'd embrace the grey this season with our Colour of the Month – 1946.
Timeless and traditional
1946 from Graham and Brown is a beautifully muted colour which is deep, moody and yet restful, sitting in the spectrum of blue, green and grey. This shade is a great choice for an alternative autumn/winter interior colour.
Graham and Brown say:
"Named after the year Graham and Brown was established, 1946 is a timeless, traditional colour which will stand the test of time. The green blue shade is perfect, as it changes depending on the changing light throughout the day."
Softly, softly…
Shades which have a hint of grey within them are known as 'muted'. These shades are easy to pair with most neutrals as well as complement more vibrant and punchier tones. Muted shades tend to have a softer, calming and tranquil feel to them, so are perfect for relaxing and hosting alike.
Muted tones are a good all-rounder and they are great to use within both period and contemporary interiors. Scandinavian and mid-century furniture work well alongside these shades and natural textured elements work wonderfully with a muted colour palette. The result is a sophisticated and on-trend modern interior scheme.
If you incorporate our Colour of the Month, 1946, into your living space, it will be transformed! You will certainly never see muted colours as the unsung hero again.
Matching products for our Colour of the Month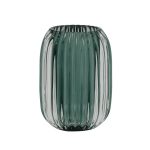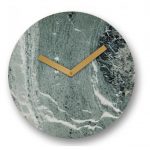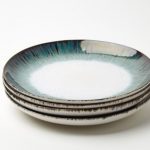 Tealight Holder, Graham & Green – £11.50
Cullen Wall Clock, Made.com – £49.00
Nova Dinner Plates Set of 4, Swoon – £45.00
Missed our previous Colours of the Month? See them here:
If you need interior design advice and inspiration, speak to our Interior Architecture and Design team. Email interiors@diversity.agency or call (0115) 967 3767.